Plough Blender Manufacturer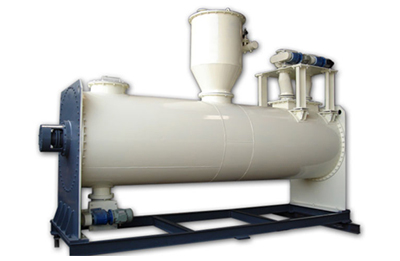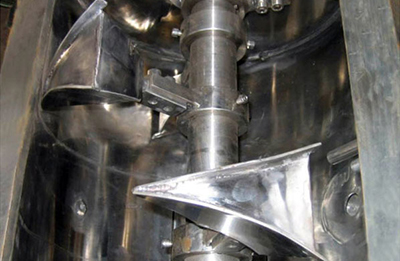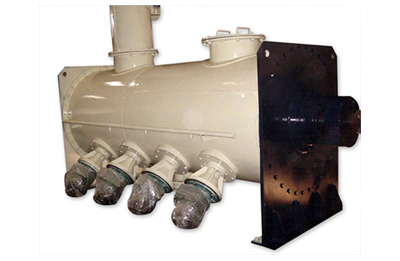 Being one of the insightful plough blender manufacturers in India, Techno Designs experts have wide exposure in manufacturing and supplying blending and grinding solutions to various industrial clients. We offer premium range of products including paddle mixer, plough shear mixer, blender, Ribbon blender, spin flash dryer, etc.
Coping up with all the international quality standards, we manufacture authentic and tested plough blenders for several businesses. With our compact collection of blending and grinding machineries, you can execute processing of various materials to medium-fine particles. Our high performing plough blenders are manufactured by qualified engineers in well-equipped unit based in India (Gujarat). They responsibly work with their expertise to understand all the specifications of the clients.
Construction Of Plough Blender
It contains specially fabricated Plough arms, which are fixed on a rotating shaft with a stationary shell. The shell is jacketed and can be heated by Steam/Thermal Fluid and Hot Water. The cooling can be done by Water, Chilled Water and Brine solution. This is fixed with High Shear Choppers, which then enhance the blending and also reduce the particle size.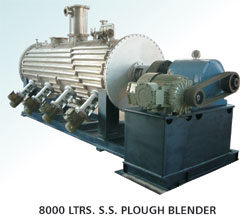 Salient Features Of Plough Blender
Highly Efficient
Low Processing Time
Low power requirement
Reliable for dry, fine and coarse powder, grain and paste
Where these blenders can be used
One can use these plough blenders for the materials having poor flow ability or sticky in nature. The blender will mix the material in shorter time. As these products consist of mixing elements, plough blender can be adapted according to the individual requirement. These blenders are easy to clean and maintain.
Thus, here at Techno Designs, the plough blender performs highest quality blending process. The shovels rotate as mixing elements in a special arrangement on the shaft in a horizontal cylindrical drum. The size, number and positioning, geometric shape and peripheral speed of the mixing elements are coordinated in such a way that they produce a three dimensional movement. This three-dimensional movement eliminates the possibilities of damaging the structure of particles to be blended. The three-dimensional movement also prevents formations of dead spots or low movement zones.
The agitator configuration depends on material density, flow, blending time, abrasiveness etc.
Our every design is tested and ISO certified. We deliver the best mills and blender product range to our customers in India and across the world. Contact us to get efficient plough blender for your location and enjoy fruitful results along affordability.